Getting up at 6:45 on a Sunday morning to go run 6 miles in 40 degree weather = dedication.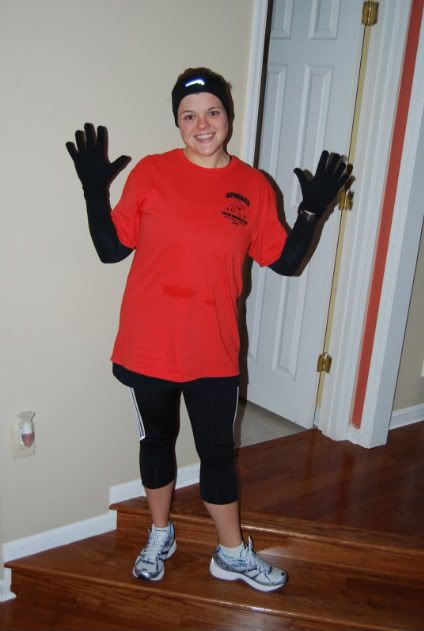 I tried out a new route today. I've been getting bored with running in the same neighborhood all of the time, so I thought I'd try something new. I parked my car at my mother in laws house and ran in her neighborhood. I drove the route in my car first to see it if would be safe and I saw that it was a little hilly, but nothing I couldn't handle. There was one stretch that was on a moderately busy road, but it was only about 1/4 of a mile or so.
I don't think I'll do this route again, atleast not anytime soon. The hills were hillier than I previously thought and really wrecked my knees, I got chased by 2 packs of dogs, and there was more traffic than I was comfortable with. I guess its back to the drawing board!
I like to think of my runs as being in one of three categories:
I could have run much longer.

I couldn't have taken one more step.

I could have gone farther, but I'm glad I didn't have to.
Today was definitely a 3. I could have gone farther, but I was really happy to stop also. I've never had knee pain before while I was running, but I think those days are over. For the past week or so my knees have been very achey, not excrutiating but just uncomfortable. I thought maybe its time for me to start icing my knees after my runs.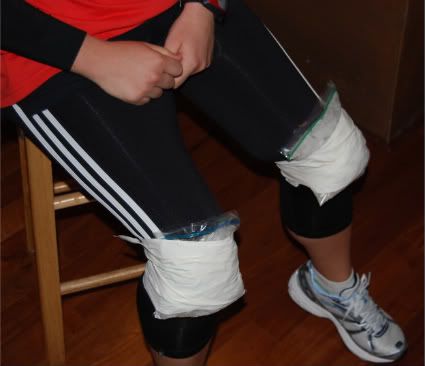 I wanted something really filling to eat for breakfast this morning and I've been really craving oatmeal (specifically oatmeal with pumpkin puree, but I haven't bought the pumpkin yet). I made 2 packets of Maple and Brown Sugar oatmeal and added 1/2 a banana, Agave nectar and 1 Tbsp of chunky peanut butter. I think it was the best thing I've ever put in my mouth! (It was 9.5 points though).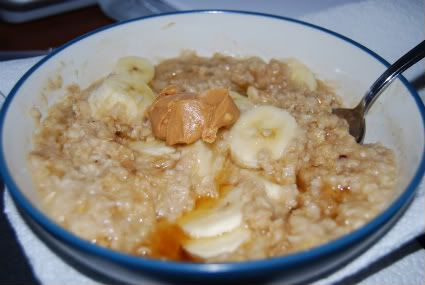 I'm going back to work tonight for 3 more nights, and then we are off on Thursday morning for our fall vacation to Gatlinburg. I'm so excited!!!