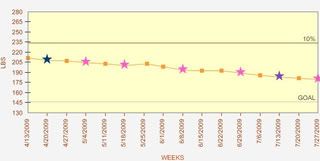 Its Monday again, and that means its weigh-in day. Today I was at 179.6, down 1.4 for this week and bringing my total weightloss to 80.4 lbs. Not bad if I say so myself!
Today I'm cooking
Amazing Pork Tenderloin in the Slow Cooker.
I hope it tastes as good as it smells!